Football knows
No Borders.
Football knows
No Borders.
No Borders
Football knows No Borders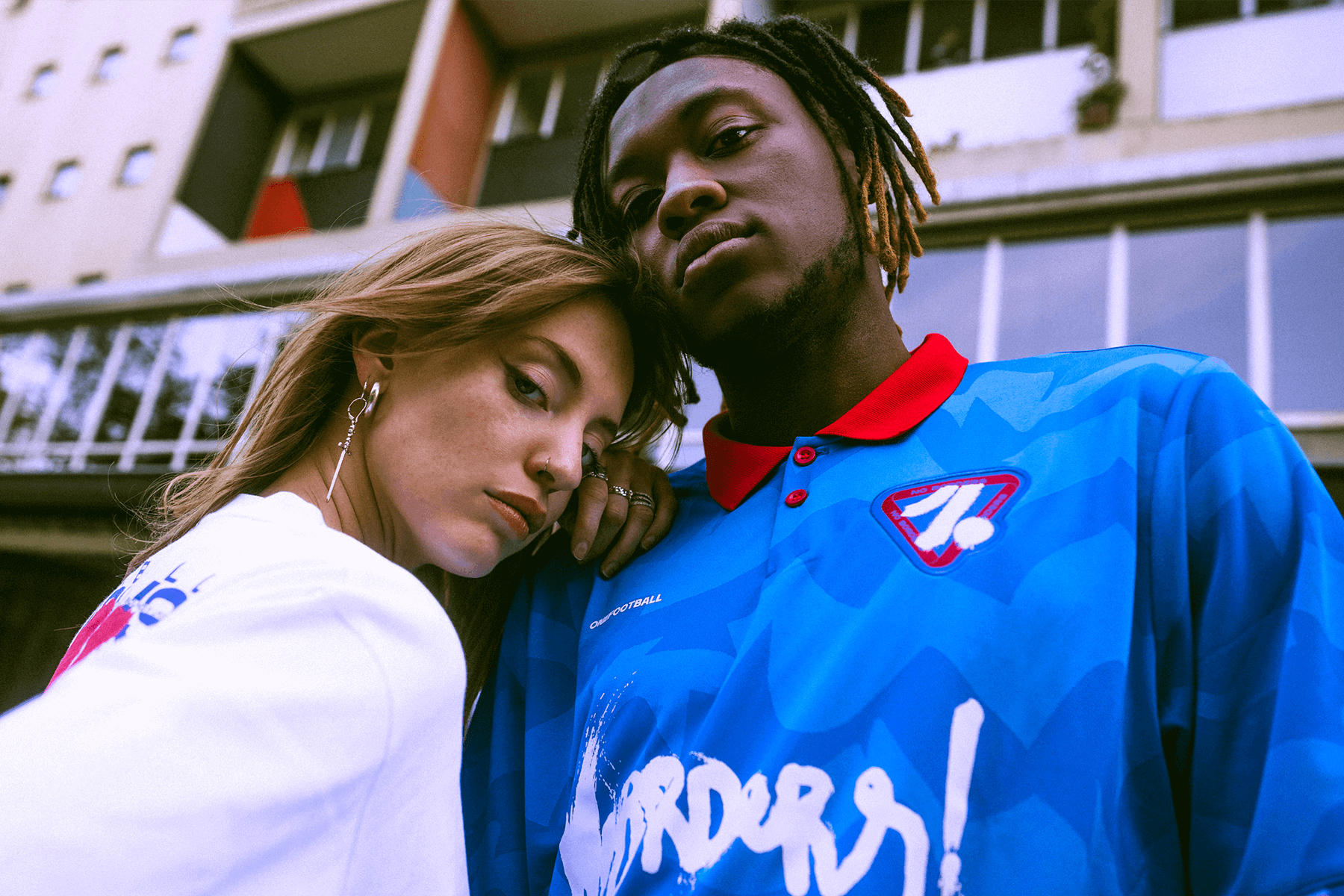 No Borders, no Barriers, no Prejudice
Collective European Identity
The last EURO in 2016 was one of the most violent and polarizing football tournaments, we have ever seen. The event unveiled the rivalry and cultural disunity between nations which was even fostered by the coronavirus.
In the current geopolitical climate representing the ever-shifting human landscape, the new generation of Europeans isn't tied up to one specific national identity. Their background often combines different cultures, they have a sense of belonging to more than one nation, and often hold multiple citizenships.
We believe that the new generation of Europeans stands together for a better football.
The manifesto
Football knows no borders...
It has the power to cross cultures, break down barriers, and unite us all through passion. It creates a world where the celebration of the game is all that matters. Where there's no place for prejudice and intolerance. A world where hundreds of thousands of people bounce in unison under a festival of flags, united in their purpose. Where gasps and cheers echo as one through stadia across the world. Football is an emotional rollercoaster that rumbles through us all. Charging from dizzying heights to gut-wrenching lows in the blink of an eye. It's a game that brings us all together under one banner, hoisted high above our heads as one football - mad people.

As fans - and only the fans have the power to create a world without borders.
The Euro collection
No Borders is more than a mission, it's a lifestyle to continually connect with each other in a raw, unfiltered way, while simultaneously destroying barriers that have previously divided. This collection effortlessly combines a mission for justice & a passion for football into an urban style that can be worn at any moment. From vibrant colors, bespoke details, and freestyled graffiti, this collection oozes streetwear.
What to expect
Streetwear inspired by football youth culture is what we create and our No Borders collection is all about that. The combination of street styles and retro jerseys is the perfect companion for the EURO. We have created a wide range of products that include the following: 3 tees, 2 longsleeves, 2 jerseys, 1 shirt, 1 pair of socks, 1 pair of shorts and 1 bucket hat.
Don't miss a drop!